A huge thank you to all the SSO supporters who bought 'tickets' to our 2022 Phantom Ball! Even though we didn't see you there (yet again), your support makes a world of difference!
Please continue to support the efforts of the SSO by buying tickets and donating to support our ongoing programming. The SSO appreciates you!
Congratulations to Gerry Thuss. His Phantom Ball donation has won him a free subscription to the SSO's 2022-23 season!
---
A Celtic Celebration: the SSO with The Bookends
Join us June 11 at Avondale United Church when two of Stratford's jewels make beautiful music together!
The Stratford Symphony presents its annual Celtic concert, this time featuring the hugely popular local quartet, The Bookends.
These brilliant musicians are making huge waves with their live performances and recording.
CLICK HERE TO LEARN MORE AND ORDER TICKETS
---
Phantom Ball 2022
** Tickets Available Until May 6th at 11:59 pm **
You're invited to our annual spring Ball, the "Phantom" Ball that is! The cool part is, there's no need to buy an expensive outfit or a fancy new pair of shoes. Why? Because the Phantom Ball takes place in the most expansive and spectacular venue in the world: your imagination. So physical distancing is no problem, bad weather won't hinder your ability to participate, and no one will find your apparel to be gauche or over the top!
SEND US A PICTURE IN YOUR BALL OUTFIT!
info@stratfordsymphonyorchestra.ca
CLICK HERE FOR MORE INFORMATION
---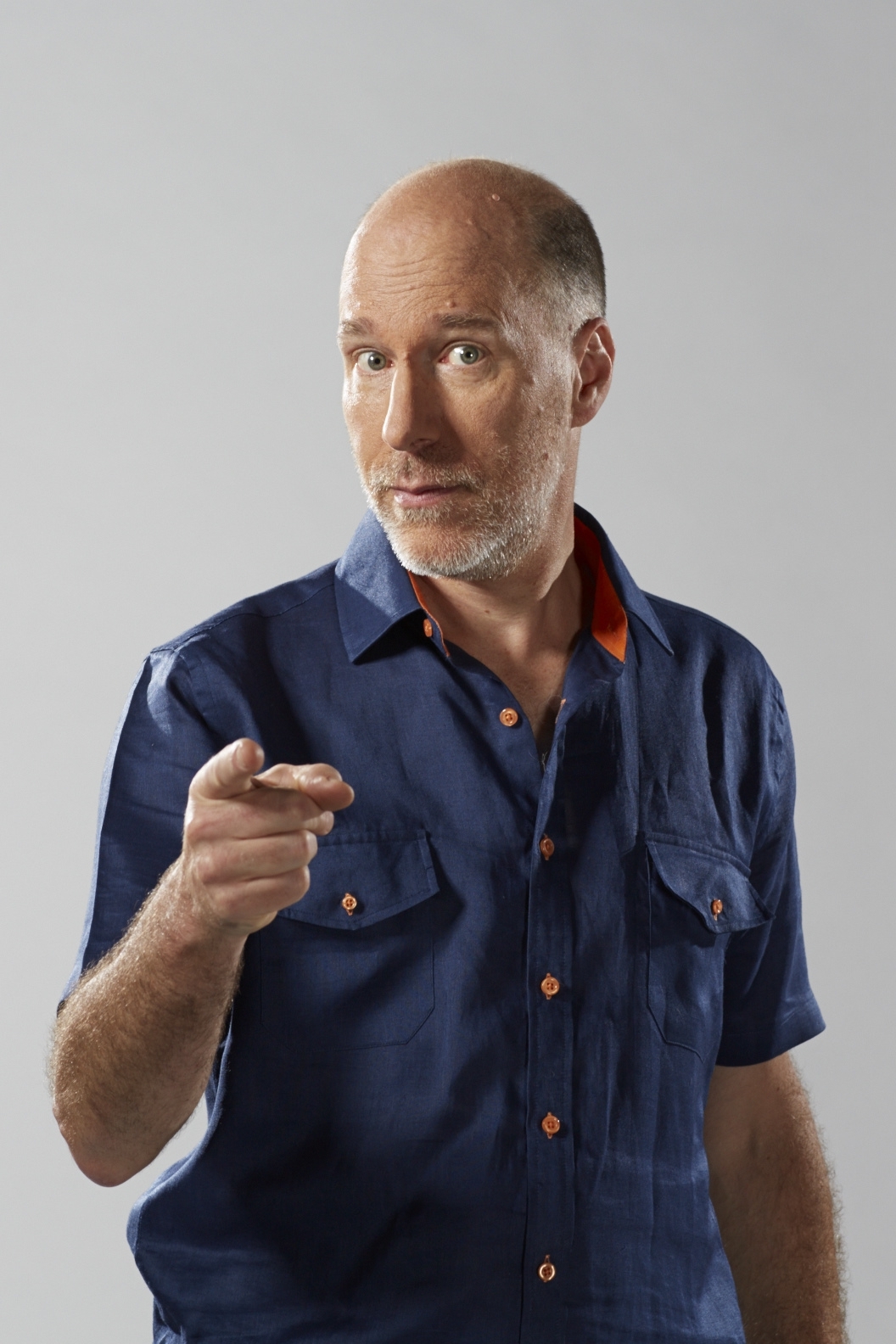 TICKETS ON SALE NOW: the SSO's triumphant return to the concert hall!
The SSO presents Tom Allen's 'Classical Goodtime Variety Show'
Saturday April 30th at 7:30
Avondale United Church
Join the SSO and guest host Tom Allen for a light-hearted evening mixing history, humour, audience participation and music! Enjoy Tom's storytelling magic combined with the music of Mozart, Brahms, Bizet, Wagner, Sibelius, Romeo and Juliet overture as well as more than a few surprises! Featuring the Stratford Symphony Orchestra and conductor William Rowson, this promises to be an event not to missed.
Bring the whole family!
NOTE: If you purchased tickets to the January 1 concerts and did not ask for a refund or did not donate their value to the SSO, you may use those tickets for this concert by emailing info@stratfordsymphonyorchestra.ca
---
MARCH 5th! Mark Your Calendar!
The Stratford Symphony Orchestra and Ballinran Entertainment are excited to announce SSO to Go
A Stratford Celebration March 5th on Rogers.
A triumphant return to stage live from Avondale United Church.
Rogers TV premiering Saturday, March 5th at 7:30 pm.
www.Stageview.TV
Until we settle on new concert dates, please visit Stageview.ca to enjoy a selection of filmed performances by your Stratford Symphony Orchestra.
---
Ji Won Baxter explains how important it is to support all the community activities performed by the SSO. We greatly appreciate your generosity. End of year tax receipts are provided for all donations $20 and up.
Simply CLICK HERE to learn more and to invest in YOUR Symphony.
---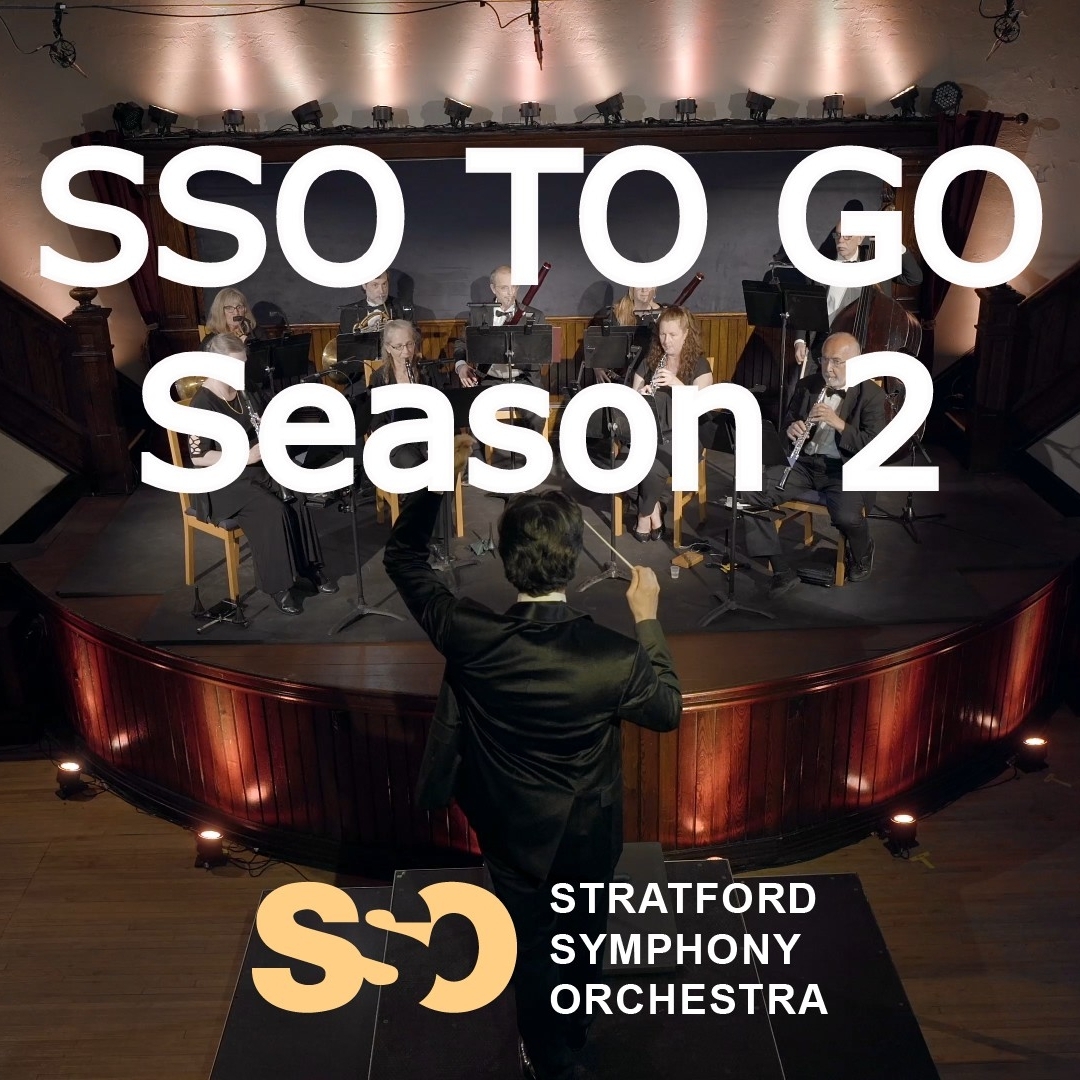 The Stratford Symphony Orchestra proudly presents Season 2 of SSO To GO! As we ramp up for the return in the New Year to live, in-person concerts, we invite you to immerse yourself in four unique performances recorded at Stageview Studios in Stratford by Ballinran Entertainment. Available for viewing from the comfort of your home! Select any of the episodes for $15 each or access the series of four concerts for the promotional price of $45! A concert every two weeks will help you close out 2021 with an enriching symphonic crescendo!
---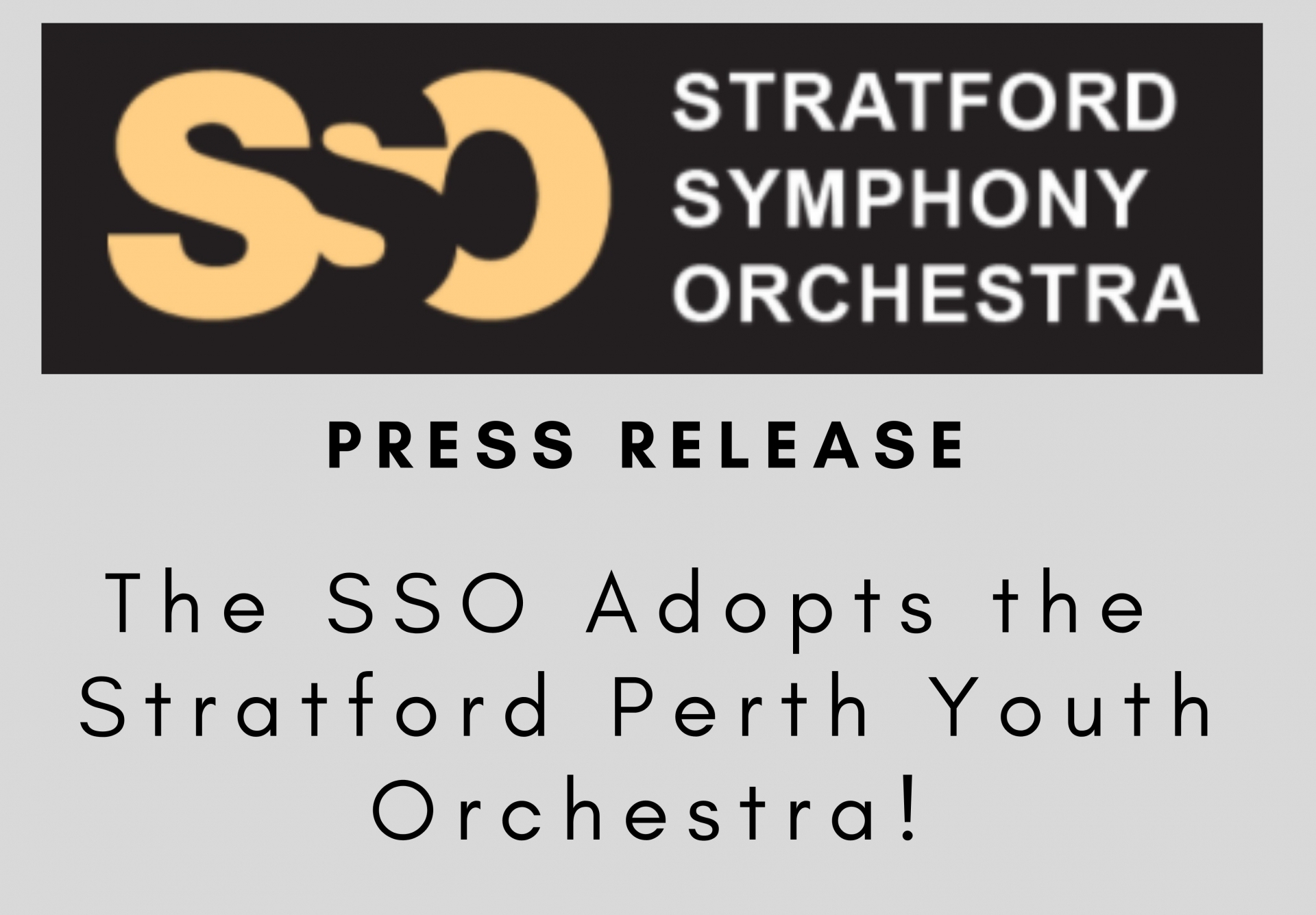 Click here to read the PRESS RELEASE

---
When you sign up we will keep in touch with the latest SSO news, plus special offers and events!
THANK YOU to investStratford, FedDev Ontario, Stratford Perth Community Foundation, Ontario Arts Council and Canada Council for the Arts for supporting SSO To Go. We could not have produced our adapted Season 16 program without your valued grant support!